What are the warning signs that teachers are stressed and approaching burnout?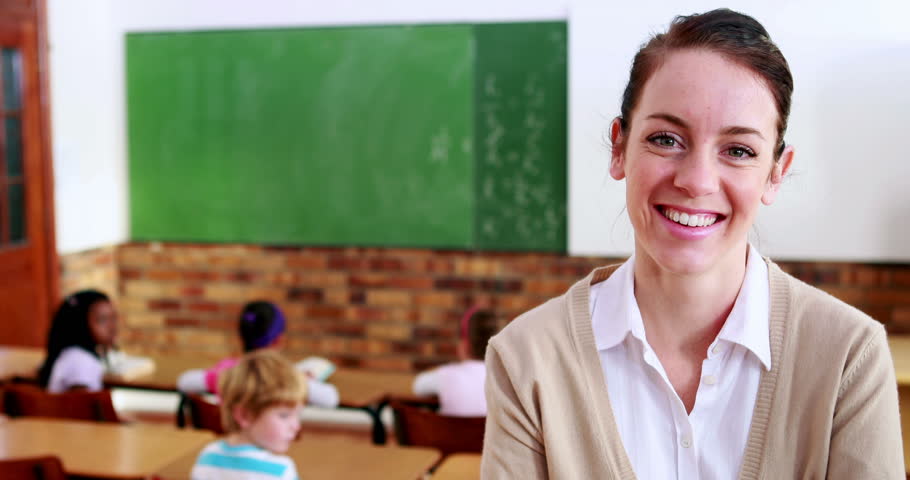 There isn't a teacher on the planet who doesn't feel exhausted sometimes.
We all have deadlines, marking, lesson planning, staff meetings and training days to attend and for the most part, they are all necessary for us to be able to fulfil our roles.
Feeling exhausted at the end of term is not a significant issue; everyone gets tired, and even though it is a well-worn cliché, there isn't a soul on the earth getting younger. Then there are the Monday morning blues – is it really 5.30am already? Can I get away with hitting the snooze button just once?  It becomes a problem, however, when the Monday morning blues roll over into Tuesdays, Wednesdays, Thursdays and Fridays. It goes beyond living for the weekend – it can be more like not even living at all; just merely existing.
If you want to check the warning signs that the teachers are stressed and approaching burnout, check out the staffroom. Is it a hive of activity? Do staff have time to sit down and converse with others? Is it friendly? Do people look and sound tired on the first day back? And the second… we can all see where this is going.
A smart headteacher is alert to signs that the staff are reaching breaking point before it happens. Better still, an intelligent headteacher takes decisive, pre-emptive action. This is highly unscientific and would be deplored by any social science colleague worth their salt, but I polled my colleagues and asked them what they thought made for an observant and empathetic headteacher, who was committed to avoiding staff burnout. To quote a famous US crime drama series tagline: "These are their stories…
Know the staff
This may sound very rudimentary, but if you are unaware that Ms Brown from 2B has ongoing housing issues, cares for an elderly relative, has a child presenting with challenging behaviour in another local school and has a relationship on the rocks and consequently is having problems with her classroom management, then you are missing vital warning signs.
Take an interest
You don't have to invite every colleague home for tea and set up a personal counselling service, but do ask about the elderly parent, the child with the challenging behaviour and the problems with the landlord. It all helps. Most times, people don't want you to find resolutions for their issues; they want someone to listen to them and to care.
Offer practical support
If the feeling for the teacher that everything is spiralling out of control has led to 2B being noisy and uncooperative, ask another colleague to partner with Ms Brown so that she does not dread facing a particular child on a wet Thursday afternoon whilst presenting the intricacies of simultaneous equations to a largely unappreciative audience. Better yet, help out yourself.  Not with a view to making the teacher dependent, but in recognition of the fact that you were there once.
Invest in a Staff Wellbeing project -- pretty self-explanatory.
Provide after-school support
My school runs Pilates sessions once per week. These are provided free of charge to any staff member wishing to avail themselves of this opportunity. There is also an aerobics session run by a member of the PE staff, which is well-attended and supported by the senior leadership team.
Provide in-school refreshments at appropriate times
Austerity and budgetary constraints have hit all of us in the public sector and good will cannot necessarily be bought. But at the very least, try. In my school, there was a jar in the staff room for staff to leave voluntary contributions for tea, coffee and biscuits. It was recognised that some members of staff did not drink tea or coffee, some brought their own, some were on a diet and ate no biscuits; but generally the facility was there if anyone wanted it. This fund was usually counted by the School Business Manager and topped up by the senior leadership team as necessary. With the advent of the new budget at the beginning of the academic year, it was decided that savings really needed to be made. Would it be the photocopier that waster of trees? Would we be reminded to turn lights off when not in use? Would we be advised to wear layers of clothing in order to reduce the amount of time when the heating needed to be on and thereby make a sizeable dent in our energy bills?
All of the above; but also the jar in the staffroom was removed and replaced with a vending machine. It was put there on a trial basis for six weeks, but nine months on, there it sits the unloved offspring of our internal audit review. Staff were outraged, but were pacified when they learned that it was a temporary, exploratory measure. Now they are not so sure. Things reached a new low when the indifferent sandwiches provided on training days or for parents' evenings were cut and staff were advised to provide their own packed lunch.
Be alert to signs that there is a work/life imbalance
you may enjoy working twelve hour days; undoubtedly, some of my best work is produced after school or at home, when there is minimum disruption. However, life that pesky old inconvenience gets in the way. Small children get up in the middle of the night with raging fevers; elderly relatives go into hospital suddenly and need to be visited on a daily basis. Yes, exams are approaching, no you haven't seen their performance review documentation and maybe you won't get it by the agreed deadline.  Don't wait until the visits to the doctor start mounting up and the odd absences turn into days and even weeks. Act now.
Do you have tired and overworked staff?
Give them a kind word, show them some solidarity and if you think that you don't have the time for all that touchy-feely stuff, remember that it makes good economic sense, as well as being just common sense to value and appreciate your most valuable resource – the staff.
Judith is an educator who is passionate about social justice and loves people. She has worked in a variety of settings from nursery through to the Further Education sector. She is currently working full-time as a SENCO/teacher in a primary school setting.
Smart Ways Your Headteacher Can Prevent Teacher Burnout